Den gröna ön lockar med fantastisk golf!
Irland omges av en speciell charm och mystik med en historia som sträcker sig tusentals år tillbaka i tiden. Här hittar man underbara och variationsrika golfbanor och efter en avslutad runda finns ingen bättre plats än någon av de härliga pubarna.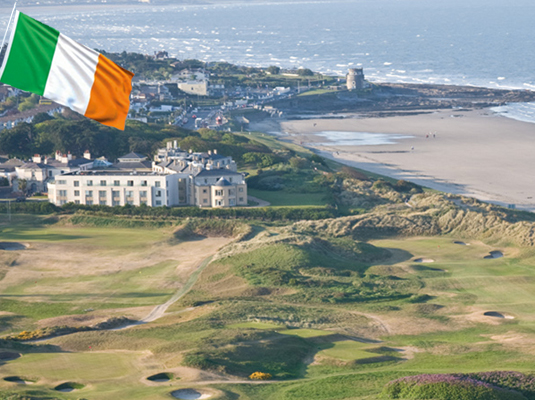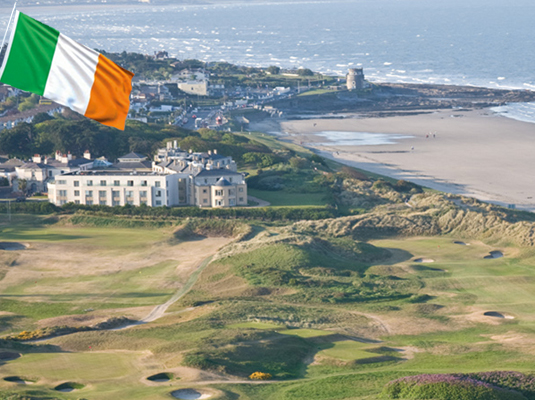 Links golf på Irland! På den härliga golfanläggningen Portmarnock Hotel & Golf Links kan du uppleva riktig linksgolf på en av de allra bästa banorna på Irland. Anläggningen är vackert beläget vid stranden i Portmarnock, nära Malahide Castle och Ireland's Eye med en fantastisk utsikt över irländska havet. Det är en härlig golfanläggning som är omgiven av hav och en riktigt bra Linksbana som är designad av Bernard Langer. Rum Hotellet har 134 ljusa och rymliga rum vars inredning är inspirerad av elementen vind, hav och sand.  Man har antingen...
Portrush Atlantic Hotel ligger längs med den vackra kusten i nordvästra delen av ön. Här trängs fantastiska linksbanor i en Game of Thrones miljö med klippor som stupar ner i havet, gröna vidder där fåren går och betar. Det är en region så fylld med historia och myter, varje liten kulle, klippa fått ett namn. Här finns äkta linksbanor som är urmejslade ur det karga, vindpinade kustlandskapet. Här vid Atlantic hotellet bor du med gångavstånd till ortens trevliga pubar och charmiga restauranger samtidigt som du bara har ett par minuter...

The Island Course en linkspärla utanför Dublin

Seapoint ännu en suverän linksbana!

"Hidden gems" söder om Dublin!

Upplev golf i Irland

Portmarnock Golf Links